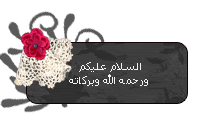 Alhamdulillah, Allah masih mengurniakan nikmat kehidupan kepada kita hingga hari ini. :)
Dah tiga hari cuti kan ? Ingat, jangan cuti untuk seronok je, homework jangan lupa buat ! Sekolahku menyediakan modul homework yg di beri nama "cuti-cuti belajar". Oh, bertuah sangat sebab ada kerja, tak la bosan sangat cuti ni, ye tak ? the best thing ever sebaik je cuti menjelang is i have a sleepover at een house. every happy and funny moment i have there.
kenduri kahwin kak een,yg pkai baju pink tu ! org sibuk dgn kenduri kami sibuk menyembang. hahaha
hah, yg ni memang kelakar ! ptg tu kami merempit p kedai ramai2 and at last, kami smpai kat selekoh, aini bwk motor sorg2 kat depan, aku n pnut kat tgh, belakang kami een n aisyah. aku n pnut pnya la hairan mana aini sbb kami kan ikut belakang dia..terkejut gak dia pergi mana. tiba tiba dia naik dari tebing sambil pgang selipar dia. hahahaha, kesiannn. habis kotor motor mummy dia.
hurm, best dapat habiskan masa with kwan2 sebelum cuti pnjang. ye lahh, nanti rinduuu <3
jaga diri bila pergi bercuti. jangan lupa diri n yg pnting jangan lupa tunaikan kewajipan kita, solat lima waktu :). i hope cuti ni akn jadi best cuti ever for me , just say it !